05.05.2023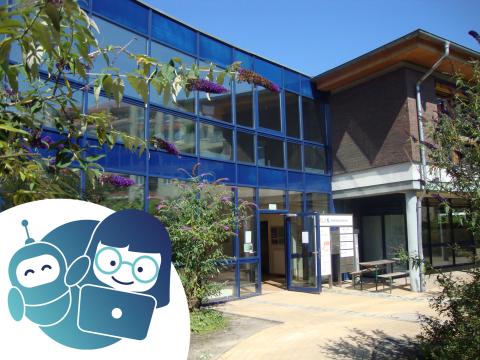 Artificial intelligence has been on everyone's lips not just since ChatGPT. For early childhood education, the continuous (further) development of AI means a great challenge: On the one hand, a reflective and responsible approach to AI appears to be an important prerequisite for its productive, just, social and peaceful use. On the other hand, there is a lack of basic research, practical experience and tried and tested methods and approaches in the field of early childhood education and AI.
For three years, educational professionals and researchers from Italy, Denmark, Lithuania and Germany have been tackling these challenges in a European project. They dealt with the question of what foundations can be created in preschool education for children to deal with AI in a reflective and responsible way. The methods and approaches developed and tested in the project are now available to the general public as toolboxes and as a free online e-learning platform. 
The symposium offers insights into the toolboxes and opportunities for testing them. The toolboxes are available in English, German, Lithuanian, Danish and Italian.
We invite you to get to know new methods for your professional everyday life and to discuss the future of education with us!

Note: The conference will be held in English and German. It is a hybrid event. When registering, please indicate whether you would like to attend on-site in Berlin or online.
The registration deadline is 20.06.2023 - participation is free of charge!
WANN? Wednesday, 28.06.2023, 9:00 a.m. - 4:00 p.m.
WO? Hybrid event (digital & in presence)
On Site: Klax Berufsakademie, Langhansstraße 74B, 13086 Berlin (Germany)

The project "I'm not a robot: working with artificial intelligence in early childhood education" is co-funded by the Erasmus+ programme of the European Union.